Buying Young Living products worldwide
Buying Young Living therapeutic grade essential oils worldwide is easy. Just let me show the beauty of the world of essentials to you. Register in Young Living.
Hello dear friends!
My name is Andrew and I'm happy to see you on our website and glad you have an interest for the purest essential oils with therapeutic grade.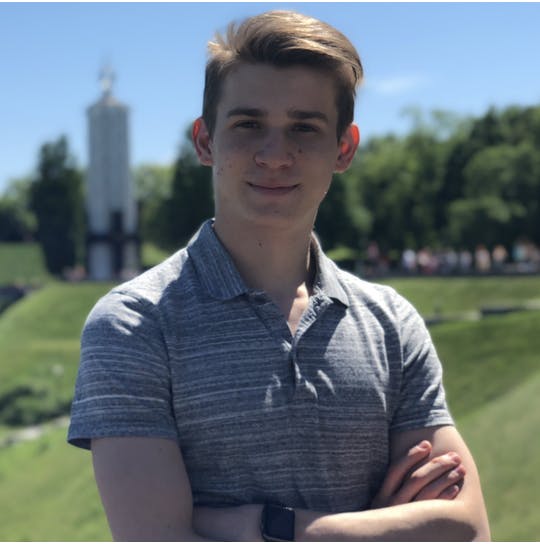 We want to give you an answer for some questions you might have:
Before we start, you can contact me anytime via Telegram, WhatsApp or Viber on the number +38 067 828 71 71. I will give you full support and consultation.
1. What are benefits of Young Living and registration?
Partner with the pioneer in essential oils – Young Living! Young Living is the leader in essential oils and has been serving the community since 1993. YL produces 100% pure therapeutic grade essential oils. Whether you want to order as a retail customer for your family, become a member and receive the 24% lifetime discount or start your own Young Living essential oils business, we're here to help you!
2. Where can I purchase YL essential oils? There is so many web sites.
Young Living is an international company that has representatives almost in all countries.
But choosing a distributor is an important thing. Distributor is your personal guide through the world of essential oils and you can get many benefits and useful tips from him. And I will be your personal guide.
You can purchase products here. I will be really happy to help you find your first essential oils depending on your needs. Be sure, that in all cases oils can be found very useful.
One more thing, I Do Not make profit on you or resell oils. You will purchase them by yourself. I just guide you. Registration is absolutely fee and there will be no hidden charges or fee.
3. How to register and get products?
First of all, you can contact me anytime via Telegram, WhatsApp or Viber on the number +38 067 828 71 71. I will give you full support.
Go to the website: www.YoungLiving.com
At the top right corner click "Become a member";
Make sure you are enrolling as distributor and mark that you was referred by a member and have their ID;
Choose your country and language, fill Enroller ID 16665894, Sponsor ID 22728980 (Moiseyenko Andriy).
Fill your personal information. Parcels will be delivered next to your door, so fill correct home address.
You are now in your personal office page. You can order any products from "Essential rewards" page. Better to focus on the starter kit to get best profit.
Essential rewards program gives you free oils every month, points that you can spend, etc. Please, contact me and I will tell you all features.
4. Is my country supported?
I'm sure - yes. Young Living is an international company that can ship almost in all countries.
Find your country in this list:
Afghanistan, Albania, American Samoa, Andorra, Anguilla, Antarctica. Antigua And Barbuda, Argentina, Armenia, Aruba, Australia, Austria, Azerbaijan, Bahamas, Bahrain, Bangladesh, Barbados, Belarus, Belgium, Belize, Bermuda, Bhutan, Bolivia, Bosnia-Herzegovina, Bouvet Island, Brazil, British Indian Ocean Territory, Brunei, Bulgaria, Cambodia, Cameroon, Canada, Canary Islands, Cayman Islands, Chile, China, Christmas Island, Cocos, Colombia, Cook Islands, Costa Rica, Croatia, Cyprus, Czech Republic, Denmark, Dominica, Dominican Republic, Dubai (United Arab Emirates as country, Dubai as City), East Timor, Ecuador, Egypt, El Salvador, Estonia, Falkland Islands, Faroe Islands, Finland, France, French Guyana, French Polynesia, French Southern Territories, Georgia, Germany, Gibraltar, Greece, Greenland, Grenada, Guadeloupe, Guam, Guatemala, Guernsey, Guyana, Haiti, Heard and McDonald Islands, Holy See, Honduras, Hong Kong, Hungary, Iceland, India, Indonesia, Ireland, Israel, Italy, Jamaica, Japan, Jersey, Jordan, Kazakhstan, Kiribati, Korea, Kosovo, Kuwait, Kyrgyzstan, Lao Peoples Democratic Republic, Latvia, Lebanon, Liechtenstein, Lithuania, Luxembourg, Macau, Macedonia- The Former Yugoslav Republic, Malaysia, Maldives, Malta, Marshal Islands, Martinique, Mayotte, Mexico, Micronesia, Moldova- Republic of, Monaco, Mongolia, Montenegro, Montserrat, Nauru, Nepal, Netherlands, Netherlands Antilles, New Caledonia, New Zealand, Nicaragua, Niue, Norfolk Island, Northern Mariana Islands, Norway, Oman, Pakistan, Palau, Panama, Papua New Guinea, Paraguay, Philippines, Pitcairn, Poland, Portugal, Puerto Rico, Qatar, Reunion, Romania, Russia, Saint Kitts And Nevis, Saint Lucia, Saint Vincent And The Grenadines, Samoa, San Marino, Saudi Arabia, Serbia, Seychelles, Singapore, Slovakia, Slovenia, Solomon, South Africa, South Georgia And The South Sandwich Islands, Spain, Srilanka, St. Helena, St. Pierre And Miquelon, Svalbard And Jan Mayan Islands, Sweden, Switzerland, Syrian Arab Republic, Taiwan, Tajikistan, Thailand, Tokelau, Tonga, Trinidad, Turkmenistan, Turks, And Caicos Islands, Tuvalu, Ukraine, United Arab Emirates, United Kingdom, United States, United States Minor Outlying Islands, Uruguay, Uzbekistan, Vanuatu, Venezuela, Vietnam, Virgin Islands (British), Virgin Islands (US), Wallis And Futuna Islands, Western Sahara, Yemen.
But there is a few unsupported countries:
Algeria, Angola, Benin, Botswana, Burkina, Burundi, Cape Verde, Central African Republic, Chad, Comoros, Congo (US), Congo- The Democratic Republic of the, Cuba, Djibouti, Equatorial Duinea, Eritrea, Ethiopia, Gabon, Gambia, Ghana, Guinea, Guinea-Bissau, Iran, Iraq, Ivory Coast, Kenya, South Korea, Lesotho, Liberia, Libyan, Madagascar, Malawi, Mali, Mauritania, Mauritius, Morocco, Mozambique, Myanmar, Namibia, Niger, Nigeria, Peru, Rwanda, Sao Tome And Principe, Sierra Leone, Somalia, Sudan, Suriname, Swaziland, Tanzania, Togo, Tunisia, Turkey Uganda, Zambia, Zimbabwe.